One day a B2B solution sales organisation decided they had had enough and wanted to make a more radical change to their sales process, organisational structure and tools to grow sales and to win more business.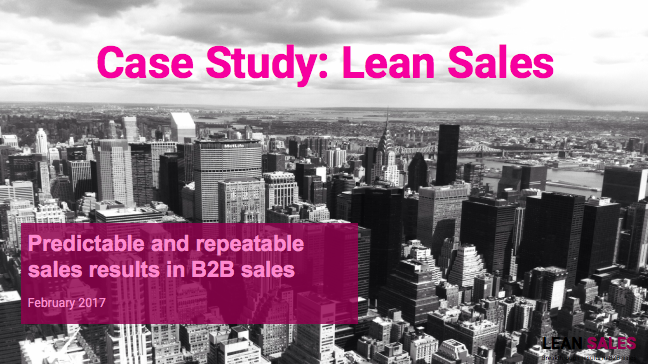 This organisation operates B2B solution selling with sales cycles between 3 to 24 months and average sales opportunity values in the range of 100 k€ to millions of Euro.
They were able to increase sales results, improve profitability, lower the cost of sales and increase the quality of the sales process, all at the same time.
Download the case study and see how they did it:
Case study – Lean Sales in B2B solution sales